Club Getaway is the premiere Sports and Adventure Destination in the Northeast, located in the Litchfield Hills of Kent, Connecticut just 90 minutes from New York City, and 2½ hours from Boston. Weekends at Club Getaway host active adults in search of weekend sports, fun and adventure in the great outdoors. Midweek programs host groups of children from schools in May, June, September, and October. In July and August, we are the #1 destination for day camp overnight trips. Add in some weekend weddings, family getaways, and corporate events and you have one of the most exciting experiences in recreation.
Club Getaway is a fast paced, fun place to work! We are looking for fun loving individuals with a positive outlook on life and infectious smiles. From May to October, Club Getaway will host tens of thousands of guests looking for a brief escape from the everyday grind. Our team creates an environment where each and every guest, can be themselves, meet new people, and try new adventures.
We are hiring in three different areas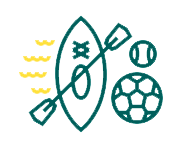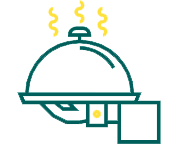 Food and Beverage Department
Ropes Team
Waterfront team
Counselor Team
Entertainment team
Do you like making people smile? Do you like fun and adventurous activities? If so our Recreation Department is for you. Lead a hike, DJ a dance party, or send people soaring through the woods at 40 mph on a zipline.
Our Recreation Team interact with on a daily basis, and consist of our Entertainment Team, Ropes Team, Waterfront Team, and General Activity Counselors.
Food and Beverage Department
Dining Room/Bar Team
Kitchen Team
From fine or casual dining our food and beverage team will serve up to three thousand meals per day. Our kitchen team works in a fast paced environment. Meals consist of family style, sit down, or buffet service style.
Maintenance Team
Housekeeping
Are you handy, do you like to fix things, our Maintenance crew are the ones who get things done! They diligently work behind the scenes to pull of the best production and experience for the guests.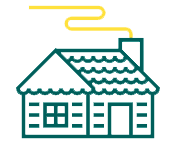 Fun People and an incredible memories
Competitive Weekly Salary
2, 4 and 6 month contracts
WHAT WORKING AT GETAWAY LOOKS LIKE