Club Getaway is the premiere Sports and Adventure Destination in the Northeast, located in the Litchfield Hills of Kent, Connecticut just 90 minutes from New York City, and 2½ hours from Boston. Weekends at Club Getaway host active adults in search of weekend sports, fun and adventure in the great outdoors. Midweek programs host groups of children from schools in May, June, September, and October. In July and August, we are the #1 destination for day camp overnight trips. Add in some weekend weddings, family getaways, and corporate events and you have one of the most exciting experiences in recreation.
Hey Everyone!!
We are creating our 2023 team…BE fun, BE creative, BE inspiring, BE hardworking and BE passionate – about meeting new people and helping others to make new friends.
We are building an activity staff of talented individuals who are excited to share their enthusiasm and love of different sports and activities. As Weekend Crew you are a living, breathing, dancing representation of Fun, Freedom, Friends and Adventure. Your job is to bring talent and expertise in either sports, arts & crafts, cooking, bar & beverage, or perhaps something we don't even know we need yet! Your goal is to keep guests safe, happy and included!
Being part of our team is all about helping Club Getaway guests reconnect with their inner child, Encouraging them to push themselves outside their comfort zones, inspiring them to meet new people and reminding campers what it's like to let loose and truly have fun in an all-inclusive, judgment-free community! This is more than just a team, it's a family. A family of people who understand first hand how powerful and life-changing Adult Camp can be and who want to help facilitate the camp process for new and returning guests.
Weekend Crew receives free weekends including lodging, meals, use of the facility, and socializing with guests in exchange for their expertise! 
Additionally, Please fill out this online application so that we can better understand how you can become a productive member of the Club Getaway Community, what skills you have to offer, and what it is that YOU love doing here at Club Getaway!
We cannot wait to learn more about the strengths that will make you an asset to Club Getaway in 2022 for the upcoming season! We would love to grow our weekend crew this summer, so please feel free to share the link to any friends who would like to be part of the amazing weekend crew family!! Any questions please feel free to reach out to Gary at gary@clubgetaway.com or give the office a call at 860 927 3664!!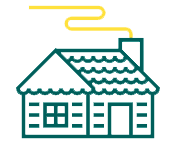 Fun People and an incredible memories
Activity and Weekend Training
WHAT WORKING AT GETAWAY LOOKS LIKE