WELCOME TO Club Getaway's
Camp For Adults
The Premier All-Inclusive Summer Camp For Adults
EXPERIENCE
UNLEASH YOUR INNER CHILD
Camp Getaway is an escape for your inner child. Leave life behind and arrive to a place where the only schedule you follow is one where adventure is planned after breakfast, and evening parties are definitely on the agenda. Our attentive staff will spoil you and help you indulge in your perfect weekend adventure!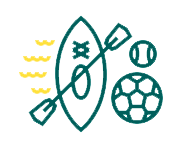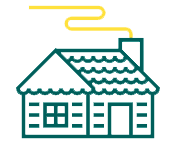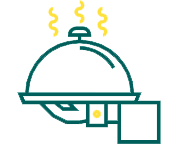 Whether you prefer to challenge yourself on our aerial ropes course or zip-line through the trees or if you decide to relax by our private lake, practicing yoga, taking in a Paint N' Sip class or Tye-dying a Club Getaway T-shirt, your time at camp will be the kind of adventure you want it to be!
STAY
RUSTIC CHIC CABINS YOU'LL LOVE
Staying in the great outdoors doesn't mean roughing it! Guests stay in comfortable rustic chic country cabins overlooking our beautiful lake & mountains, all equipped with:






DINE
DELICIOUS & NUTRITIOUS
Whether you're more of a traditionalist or gourmand, our expert chefs have designed menus that'll have you raving about "camp cuisine" long after your stay with us. Delicious options for vegetarians, kosher, gluten-free diets upon request.
DON'T JUST TAKE IF FROM US

Don't Just Take It From Us, See What Our Guests Have To Say
FREQUENTLY ASKED QUESTIONS

How do I get to Club Getaway?
Club Getaway is located at 59 South Kent Road Kent, CT 06757.  It is easily accessible by car.  You can also take the Metro-North Harlem Line and get off at the Wingdale station. From there a shuttle bus can pick you up and take you to camp.  All shuttle transportation must be arranged with our staff prior to coming.
How far is the drive from NYC?
Approximately 90 minutes, depending on traffic.
How far is the drive from Boston?
Approximately 3 hours, depending on traffic.
Is there free parking?
Yes, parking is free for guests on our spacious, on-site parking lot.
Is the price per person?
Yes, the listed price is per person, based on quad-occupancy. The price is not per cabin.
How many people can fit in one cabin?
We offer three types of cabins:
Quad cabins sleep four, sometimes five upon request
Triple cabins sleep three
Double cabins sleep two
What's included in the price?
Your rate covers all lodging, meals (wine with dinner), most activities, themed parties and live entertainment. It also includes all bedding and bath towels in your cabin. It does not cover some offsite excursions, certain alcohol-based activities, nor does it include daytime beverages (neither alcoholic nor non-alcoholic).
Is alcohol included in the price?
Wine is included with dinner. We also offer specially priced beverage packages for non-alcoholic and alcoholic drinks.
Can I bring my own alcohol?
Unfortunately, our liquor license and Connecticut state law prohibit outside alcohol on the premises.
Do you accommodate solo travelers?
All the time. Solo campers are placed in same-gendered cabins, roughly by same age. People commonly come alone, but definitely leave with new friends!
Is this a singles-only resort?
Nope. While many single people do come to Camp Getaway, it's not a singles resort.
Can I bring my pets?
We wish you could, but unfortunately at this time, pets are not allowed on the premises.
What time is check-in and check-out?
Check-in begins at 5:30pm on the day of arrival, and check-out is at 4pm on the day of departure.
What should I pack?
Here's a handy list of things you should bring along:
Toiletries (shampoo/conditioner, soaps, toothbrush/tooth paste)
Beach towels
Sunscreen
Mosquito repellent
Closed-toe shoes
Bathing suit
We'll also email you a more detailed list before your arrival.