CAMP GETAWAY FOR ADULTS
Independence Day Weekend 2023
Friday, June 30 – Sunday, July 2, 2023
ALL-INCLUSIVE GETAWAYS STARTING AT
$ 549/person
OVERVIEW
Show off your Red White and Blue at Club Getaway!
It's America's Birthday! That means ditching the office, grabbing your friends, and joining us for our Independence Day Weekend.
We're talking hiking, biking, boating, archery, ziplining, ropes courses, dance parties, and so much more — just 90 minutes outside NYC. And did we mention there'll be amazing food and drinks!. Pub Hikes, Bloody Mary Bingo and mixology classes, plus s'mores around the campfire and themed dinners are just the beginning of the weekend's endless dining options.
It wouldn't be Independence Day without our All-American BBQ on the getaway lawn happening this weekend only. It's time to forget your responsibilities, spend some time experiencing the great outdoors, and have the summer you always wanted. Don't wait to grab tickets.
INCLUDED

All Food

All Drinks *

Rustic Chic Accommodations

50+ Activities

Onsite Parking

Themed Parties

Live Entertainment
LOCATION
59 South Kent Rd.
Kent, CT 06757
Beverage packages available upon arrival
Interested In Coming With A Group?
Club Getaway is the perfect place for a group trip! Whether you're planning a family reunion, a friend's getaway, birthday party, bachellore or bachellorette partyor a corporate retreat, we have everything you need to make sure your trip is a success.
Better yet, if you are the organizer of the trip and bring 10 or more peoplre, your trip is FREE.
Call Our Office Today And Talk To Our Group Experts To Set It Up.
No URL defined for Wonder PDF Embed
ACTIVITIES
POPULAR THINGS TO DO
Water Tag
Kickball
Geronimo
Giant Swings
Zipline
Aerial Park
Hike
Bike Trips
Sky Cycle
Bungee
Trampolines
Waterpark
Wakeboard
Archery
Pub Hike
Arts & Crafts
The Beast
Pineclimb
Fitness Classes
Basketball
Volleyball
Tennis
Paradrop
Waterski
ThemeD Parties and Happy HourS
Swing on by to our Welcome PAR-TEE Happy Hour. Stop by the 19th hole for some drinks and snacks. Tee of time – 5:30pm onwards. Don't forget your golf visors!
Getaway High Celebrates its 2023 Homecoming! Who do you think you are? Are you a Mathletes or part of the Athletes? That classy cheer leader? Part of the nerds? Did you rock the football field? Maybe you were that valedictorian?
Celebrate our nation's independence with us in your best red, white and blue wardrobe while you enjoy a selection of refreshing drinks and cocktails lakeside at the boat house.
Show off your fashionable country wear and enjoy a variety of delicious drinks.. There will be plenty of boot-scootin' music playing to get you in the spirit, as well as fun fair activities.

STAY
RUSTIC CHIC CABINS YOU'LL LOVE
Staying in the great outdoors doesn't mean roughing it! Guests stay in comfortable rustic chic country cabins overlooking our beautiful lake & mountains, all equipped with: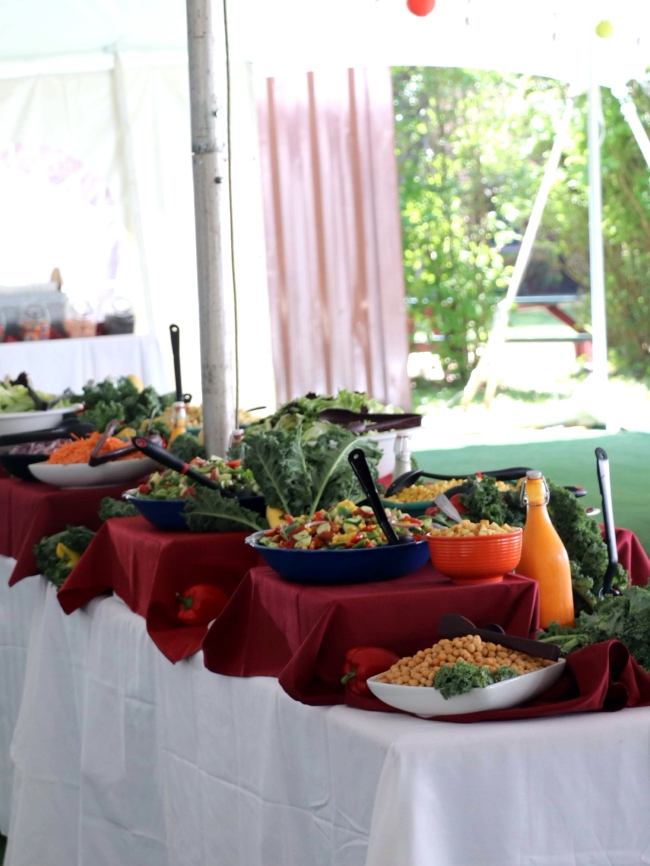 DINE
NOT YOUR TYPICAL CAMP FOOD
Let us wake up your taste buds with delicious cuisine prepared at the club by our very own chefs. Our guests rave about the food, and you will quickly taste why!
Breakfast, lunch & dinner included
Vegetarian, kosher, & gluten free options
Special requests always welcome
DON'T JUST TAKE IF FROM US

Don't Just Take It From Us, See What Our Guests Have To Say
ADDRESS
Club Getaway
59 S Kent Road
Kent, CT 06757
BY BUS
The Getaway Bus leaves from New York City at around 6:00pm. Friday, August 19th, from 62nd street between Columbus and Amsterdam and return to the same location on Sunday, August 21st around 6:30pm.
Book our bus at checkout for an additional fee.