CAMP GETAWAY FOR ADULTS
Camp Retro Rewind
Featuring Jesse's Girl, The Disco Nights, and the Fresh Kids of Bel Air
Friday, August 2 – Sunday, August 4, 2024
ALL-INCLUSIVE GETAWAYS STARTING AT
$ 539/person
Relive The 70's, 80's, & 90's
Get ready to experience the ultimate throwback weekend as Club Getaway invites you to our Retro Rewind Weekend!
This all-inclusive weekend will be jam-packed with non-stop entertainment from 3 live national touring bands:
Jesse's Girl
The Disco Nights
and the Fresh Kids of Bel Air.
Prepare to be transported back in time as each band plays your favorite tunes from the 70s, 80s, and 90s. From ABBA to Michael Jackson, there's something for everyone to enjoy.
Retro Rewind is more than just a music event; it's also an immersive experience. Attendees are encouraged to dress up in their most fashionable retro attire – think leisure suits and platform shoes. And don't forget about the delicious food – from BBQ ribs and mac & cheese to ice cream sundaes topped with gummy bears! There will also be plenty of themed activities like karaoke nights, trivia challenges, and vintage dance lessons.
Join us at Club Getaway for an unforgettable experience that takes you back in time! With a variety of music, food, fashion, and fun activities galore, Retro Rewind promises to be a one-of-a-kind event that you won't want to miss!
INCLUDED

All Food

All Drinks *

Rustic Chic Accommodations

Premium Live Entertainment

50+ Activities

Themed Parties

Onsite Parking
LOCATION
59 South Kent Rd.
Kent, CT 06757
Beverage packages available upon arrival
Jessie's Girl is the World's Greatest Tribute to the music of the 80s! JESSIE'S GIRL's primary line-up includes a team of NYC's top rock and pop vocalists: Jenna O'Gara, Chris Hall, Mark Rinzel. They are backed by one of the tightest bands in the city comprised of 20+ year veterans of the NYC music scene: Eric Presti on guitar, Drew Mortali on bass, and Michael Maenza on drums, each with dozens of credits performing with authentic 80's icons who made the music famous to begin with!
Performing The Hits Of The 70's: The Disco Nights
The Disco Nights line up includes incredible vocalists Alessandra Guercio, Jerome Bell and Adam Bastien from "American Idol" and "The Voice". Backed by one of the tightest bands and veterans of the New York City music scene. Our Musical Director and Billboard charting superstar JJ Sansaverino on guitar, Stanley Banks on the bass, Etienne Lytle and Patrick Firth on the keys, Damon DueWhite on the drums, and Danny Sadownick on Percussion.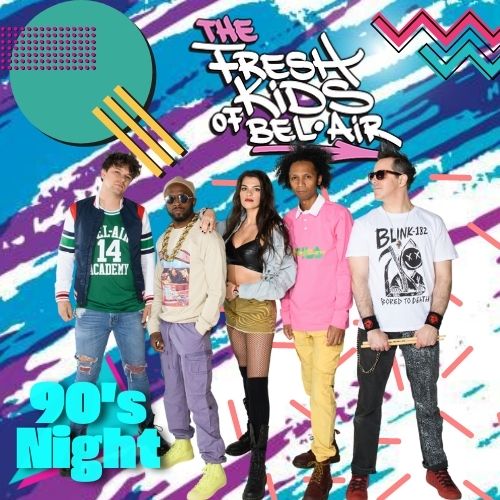 The Fresh Kids Of Bel Air
Come see NYC's NYC's most epic '90s and 2000s bands. 
Throwback to the '90s with The Fresh Kids of Bel-Air, five NYC-based musicians who have come together to put on the dopest live '90s show.  Dance and sing away to hits you loved when you were still rocking butterfly clips and feeding your Furby. Seriously, they are all that and a bag of chips!
Interested In Coming With A Group?
Club Getaway is the perfect place for a group trip! Whether you're planning a family reunion, a friend's getaway, a birthday party, a bachelor or bachelorette party, or a corporate retreat, we have everything you need to make sure your trip is a success.
Better yet, if you are the organizer of the trip and bring 10 or more people, your trip is FREE.
Call Our Office Today And Talk To Our Group Experts To Set It Up.
ACTIVITIES
POPULAR THINGS TO DO
Water Tag
Kickball
Geronimo
Giant Swings
Zipline
Aerial Park
Hike
Bike Trips
Sky Cycle
Bungee
Trampolines
Waterpark
Wakeboard
Archery
Pub Hike
Arts & Crafts
The Beast
Pineclimb
Fitness Classes
Basketball
Volleyball
Tennis
Paradrop
Waterski

STAY
RUSTIC CHIC CABINS YOU'LL LOVE
Staying in the great outdoors doesn't mean roughing it! Guests stay in comfortable rustic chic country cabins overlooking our beautiful lake & mountains, all equipped with: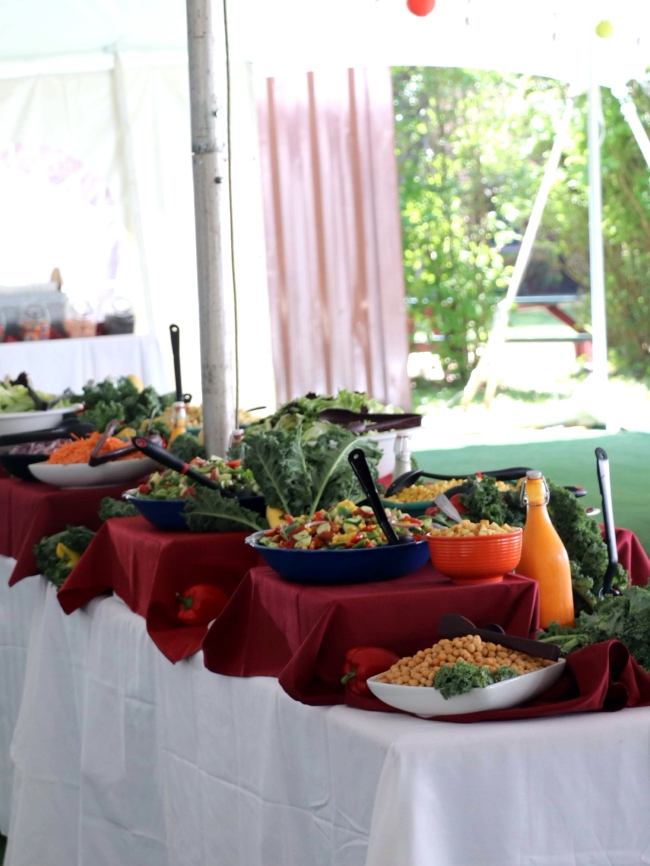 DINE
NOT YOUR TYPICAL CAMP FOOD
Let us wake up your taste buds with delicious cuisine prepared at the club by our very own chefs. Our guests rave about the food, and you will quickly taste why!
Breakfast, lunch & dinner included
Vegetarian, kosher, & gluten free options
Special requests always welcome
DON'T JUST TAKE IF FROM US

Don't Just Take It From Us, See What Our Guests Have To Say
ADDRESS
Club Getaway
59 S Kent Road
Kent, CT 06757
BY BUS
The Getaway Bus leaves from New York City at around 6:00pm. Friday, August 19th, from 62nd street between Columbus and Amsterdam and return to the same location on Sunday, August 21st around 6:30pm.
Book our bus at checkout for an additional fee.